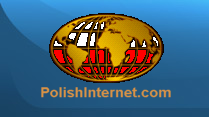 | | |
| --- | --- |
| | Main Menu |

| | |
| --- | --- |
| | Recommended |

| | |
| --- | --- |
| | Advertisement |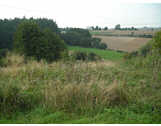 Lots for Sale in Poland
Lutoryż, Rzeszow, Polska.


more...
.........................................

| | |
| --- | --- |
| Recent headlines » Discount 10% off if you place ad with us this week. Read more here. | |
| | |
| --- | --- |
| | Facts about Poland |


Videos about Poland ...
Poland is a beautiful country in Europe. Below we present few videos about this country.




Poland is a located in the heart of Europe, and is a member of the European Union and NATO. The country is bordered by Germany to the west; the Czech Republic and Slovakia to the south; Ukraine, Belarus and Lithuania to the east; and the Baltic Sea and Russia to the north. The official language is Polish. English and German are widely spoken in hotels and the tourist industry.



Flag | Flaga



Coat of arms | Godlo










[ Poland is Beautiful | Polska jest Piękna - Bogaczewicz Film Studio www ]



Film about Poland | Film o Polsce

Land of Natural Beauty

A week in Poland | Tydzien w Polsce by Piotr Barelkowski

Castles in Poland | Zamki w Polsce

Polish History in 10 minutes | Historia Polski w 10 minutach

Animated Polish History | Anonimowa Historia Polski

Promotional Film | Polska - Poland

Borders of Poland | Granice Polski 990-2010

Poland is Beautiful | Polska jest Piękna
Source: PI
Data: 15-04-2014