Polish Exchange Links - Index
Useful and the best Polish and other connections on the Web.

| | |
| --- | --- |
| | PI Recommends |
• Polonia w USA — Liczebność Polaków przebywających w USA (Census).
If you notice any link which is broken, please let us know, press here.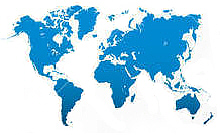 Web Directory is published by PolishInternet.com editors. We are not responsible for the content of the web sites we exchanged/published link to.

Administrator has a right to reject suggested link or or take it off the line.
Cooperation ...
We are happy to work with the Polish community sites, for which Polish things are important. We admit to our origin of choice and we are proud of that. If you publish a website about Poland or Polish community (not commercial) and wish us to add a link or exchange banner in the Patrons and Partners section please let us know.

For more information visit here.

We also publish links that will appear on the homepage and in most sub-pages (right side menu under the Sponsored Links).

For more information visit here.