Polish Folk Art Decoration.
Wycinanki (pronounced Vee-chee-non-key) / Polish folk art paper cutouts are known through out the world as a beautiful craft. They have a distinctive look, and are made by hand in rural Poland.

Multiple layers of colored paper are folded, cut, and sometimes embossed to create stylized patterns. The complexity of the designs is created by repeating symmetrical patterns and folk motifs inspired by nature and geometric shapes. Folk Paper Cutouts come in different sizes.


Wycinanki became a popular folk craft in the mid-1800's and were used by Polish peasants to decorate the walls of ceiling beams in countryside cottages and they were given as gifts to family members and friends. A form of decoupage, the intricate designs were cut with the scissors and affixed to whitewashed walls and wooden beams to achieve a cheerful appearance.
Today in Poland there are some people who still make wycinanki, but they are used as a gifts only. The colorful cutouts of flowers, circles, roosters and stars with a symmetrical arrangement reflect a particularly high level of folk art artistry. While the Swiss cutouts are one color only, the Polish "wycinanki" are in a vast variety of colors and shapes of peacocks, roosters and other birds, as well as a variety of rural scenes. Sometimes they are used for occasions such as Christmas. They also look great when framed. They remain a treasured form of Polish folk art.
They are very colorful and come from the different region of Poland! Wycinanki of a particular region can be easily identified by looking at the design:
[ Those represent and come from the region of Lowicz ]

Wycinanki are similar to the Swiss and German Scherenschnitte paper cutting, are regarded by many as the most beautiful in the world. The art of decorative paper cutting is found in China, other countries of the East, and Latin America, as well as in Poland.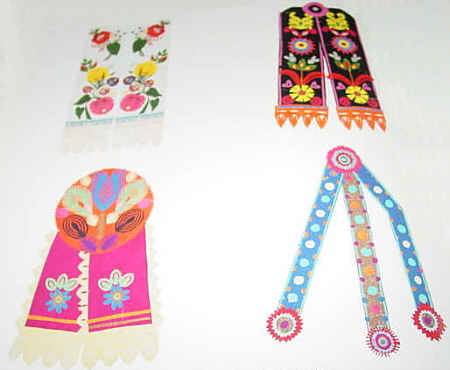 [ Different forms of wycinanki ]

Below is interesting example of the Polish paper cutout art of Wycinanki mounted on cardstock. This incredibly delicate art form is similar to the Swiss and German "Scherenschnitte".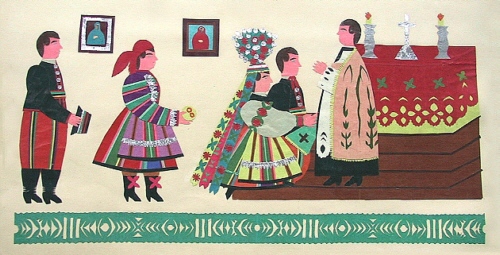 [ Old Polish cutouts (wycinanki) from the wedding / year ~ 1950 ]



Other forms of popular folk craft popular in Poland: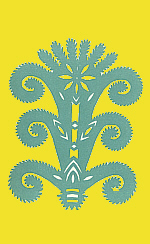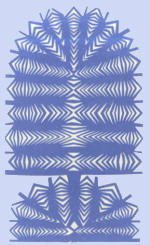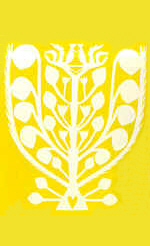 Drzewko Kurpiowskie Leluja Myszyniecka Drzewo Kurpiowskie


NOTE:


Pictures on this page are for information only. We do not sell/distribute those items.


Source: PI