Welcome to Health section. This web site is under construction.
PSI zostało członkiem POSEIDO...
Krakow, Poland | Posted by PI on 2 marca, 2014

Od stycznia 2014 PSI zostało jednym z członków POSEIDO, międzynarodowej naukowej sieci zorganizowanej jako forum umożliwiające prowadzenie badań naukowych oraz kompleksową edukację implantologiczną.
Czytaj więcej
17 Targi Edukacyjne w Krakowie...
Krakow, Poland | Posted by PI on 2 marca, 2014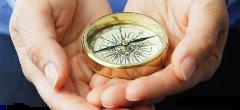 Zapraszamy na coroczne Targi Edukacyjne – Festiwalu Zawodów w Małopolsce ktore odbęda się w marcu 2015 roku w Krakowie. Targi Edukacyjne ułatwiają znalezienie odpowiedzi na te i inne pytania, są miejscem, w ktorym uczniowie poznają praktyczne aspekty wiedzy, sprawdzają, jakie zawody mogą wykonywać wybierając konkretną placowkę oświatowa, wymieniają się doświadczeniem.
Czytaj więcej
Międzynarodowy Kongress …
Krakow, Poland | Posted by PI on 1 marca, 2014

Zapraszamy do udziału w Sesji Implantologicznej organizowanej w ramach działalności Klubu Aktywnego Implantologa PSI. Sesja odbędzie się ponownie w marcu, 2015r. podczas Targow Krakdent. Wczesniejsze zapisy na linii.
Czytaj więcej »
| | |
| --- | --- |
| | PI Recommends |
Learn Polish from Digital Dialects — Interactive games for learning the Polish language.
The Digital Dialects website features free to use online games for learning languages. Language resources include games for learning phrases, numbers, vocabulary, spelling, verb conjugation and alphabets.
[an error occurred while processing this directive]