DV Lottery - win legal entry to US.
Every year 50,000 diversity visas ("green cards") are available in Diversity Immigrant Visa Lottery Program, granting permanent residence and work visas to eligible persons. Lottery will be offered between October & November, 2014.
More here.
For Sale lands (Rzeszow) in Poland >> Classifieds

F
or sale are couple of lands

In the town of Lutoryż, and town of Mogielnica, gm. Boguchwala, close to the city of Rzeszow, Subcarpathian Voivodeship, Poland. Low price. For more information, press
here
.
Polish Day Parade
Date:
September 1, 2014


Where
: Hamtramck, MI
,
USA.

This year Polish Day Parade will be on Labor Day, Monday Sept. 1, 2014, at 1:30PM on Joseph Campau in Downtown Hamtramck, Michigan.
[ more...]
---
2014 American Polish Festival & Craft Show
Where: Stearling Heights, MI

,

USA.
Date: July 11 to 13, 2014
The American-Polish Century Club is pleased to announce the American Polish Festival & Craft Show, July 11-13, 2014, on the grounds of The American Polish Century Club, 33204 Maple Lane, Sterling Heights, Mi 48312. Admission is free.
[ more...]
---
Boyne Falls Polish Festival
Date: July 31 to August 3
Place: Boyne Falls, Michigan, USA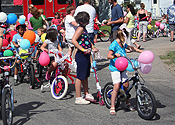 Join us for the 40th Annual Boyne Falls Polish Festival Thursday Evening, Friday, Saturday & Sunday July 31st, August 1, 2 & 3, 2014. Big change for 2014! We have changed carnival companies to Mapleleaf Amusements and will keep the carnival open until 10:00 p.m. on Sunday!
[ more...]
---
Maryland's Polish Fall Festival
Date: July 19 and 20, 2014
Place: Baltimore, Maryland, USA
Exhibition Hall; Maryland State Fairgrounds, 2200 York Road, Timonium, MD 21093. Live Music and Entertainment, Polish food and much more. 2014 Polish Festival Hours & Admission: Saturday 11:00 AM to 10:00 PM, Sunday 11:00 AM to 7:00 PM, $8.00 Per person, 12 and under free with paying adult, $7.00 Seniors ( 60 + ) and Military (active with ID).
[ more...]
---
DV 2016 Lottery - win legal entry to US.

Each year US Department of State offers Diversity Visa Program: DV Entry, which will open legal entrance to US. Lottery DV-2015 ended and you can check status of your entry online starting May 1, 2014. Registration for the next drawing of DV- 2016 Program will begin between October and November, 2014. You can win visa to USA.
[ more...]
---
---
Polonia Appeal
Dear Members and Friends of the Polish American Community: After years of continued hard work of the Polish American Congress on the federal and state levels of government in the matter of securing the admission of Poland to the United States Visa Waiver Program (VWP), our effort has attracted key members of the Illinois Congressional delegation in Washington, DC - notably, Senator Mark Kirk (R) and Congressman Mike Quigley (D) - who pledged to spearhead bipartisan legislation to include Poland in the Program. We must not allow our golden opportunity to become a lost opportunity.
[ more...]
---
Infolinia / Help number available for Tourists in Poland.
As of June 30, 2006 for all tourists in Poland is available special help number called "Infolinia", which was recommended by the Polish Police and Tourist Organization. In cease of safe traveling, robbery, or if lost, get help by calling toll free number 0 800 200 300 or cell users: 48 608 599 999 (some charges by your service provider may apply). Infolinia is offered in languages: English, German and Russian from June 30th to September 30th between hours 10:00 a.m. do 10:00 p.m.
---
Polonia in USA - U.S. Census Bureau.
According to the last Census taken in year 2000, in the United States of America live about 9,053,660 Polish/Americans. The most Poles live in the states of New York, Illinois, Michigan and Pennsylvania.
[ more...]
---
Of Interest:
DarSerca.org
Help Kids in Poland
---



We publish
This is the Polish Community Web Site. We publish the most important information, and popular events, polish organizations, history, services, contacts and much more.

For more info go to:


[ polish version ]
Let your friends know about this web site!
---
Note:
We thank our sponsors and wonderful guests for all the help in distribution this web site. If you wish to send us any donation please use service: PayPal.com.